Our Physicians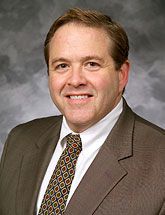 E. Carter Morris, III, MD
Birmingham Neurosurgery and Spine Group, P.C.
Homewood Plaza
3125 Independence Drive, Suite 200
Birmingham, Alabama 35209
Phone: (205) 986-5200 or (866) 227-7463
Fax: (205) 986-5250
E. Carter Morris, III, MD, was born in Birmingham, Alabama. After training at UAB Medical School, he served as Chief of Neurosciences at Wright Patterson Air Force Base in Dayton, Ohio. He and his family then moved back to Birmingham where he began private practice at Brookwood Medical Center. Since 1995, he has served in such capacities as CEO of Alabama Craniospinal Surgery, PC, as well as in several capacities at Brookwood Medical Center such as on the Executive Committee, Board of Governors Member, and Chief of Neurosurgery. He is board-certified by the American Board of Neurological Surgery, and is a member of numerous organizations including the American Association of Neurological Surgeons, the Congress of Neurological Surgeons, the Medical Association of the State of Alabama, the Birmingham Clinical Club, and others.